Promo stickers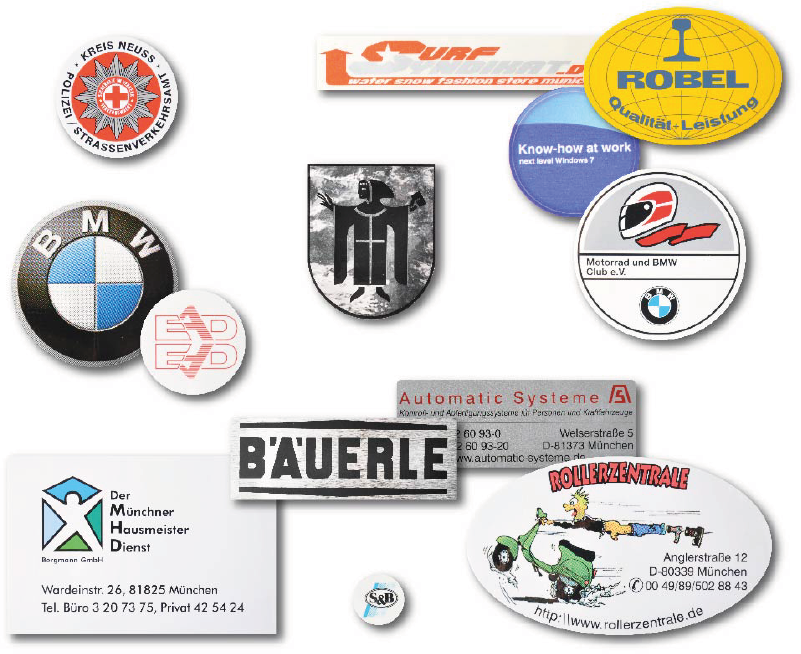 In advertising stickers play an relevant role. Your company advertisement can be effectively placed with our stickers.
Labels for subsequent lettering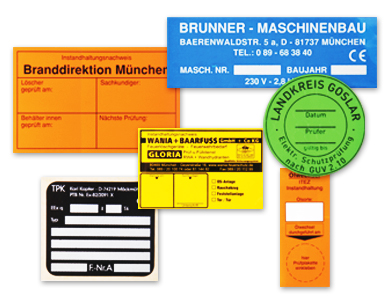 In many industrial areas serial numbers or product-specific data are used. With our labels for subsequent lettering we have a perfect and cost effective solution for all labeling methods.
Technical labels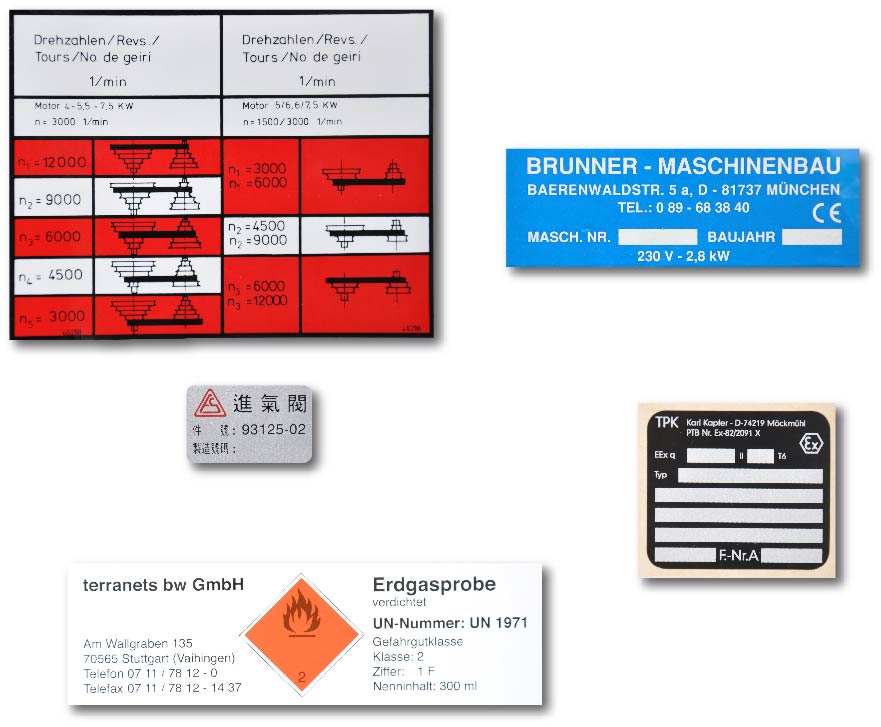 These labels are used in all industrial sectors for product and product labeling.
Roll labels
Roll labels are used in all industries where higher volumes are needed and eventually dispensers are used. Here, the materials can be selected according to customer needs.
Die-cut labels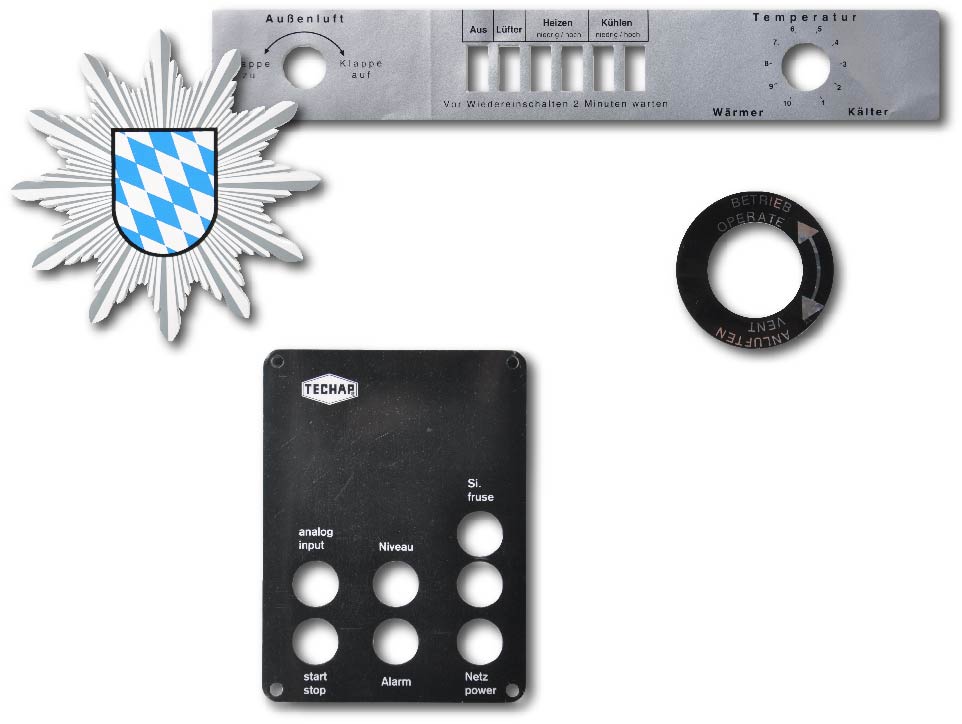 Printed stickers of foil, plastic or cardboard or plain (for subsequent lettering) can be individually customized on form and on roll.